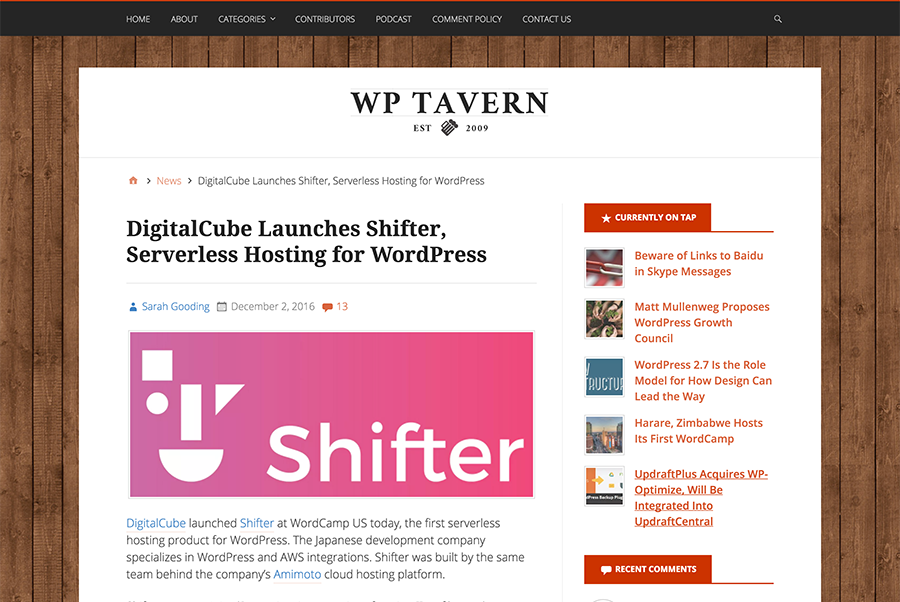 We love WP Tavern and were excited to see Shifter featured on their site! You can find the full post here.
Key takeaways:
[Shifter] eliminat[es] the burden of software maintenance and server updates. The service is a hybrid of a WordPress static site generator and a hosting solution. Shifter hosts the static files it creates and allows users to connect their domains. It leaves the standard WordPress management and administration workflow intact and compiles a new version of the static files anytime users update content inside WordPress.
We received a few comments on this post, which we appreciated. It's always interesting to see how people react and what they think when they first hear about Shifter. We took the opportunity to interact with those users, and responded to as many comments as we could.

Do you have questions or comments about Shifter? Don't hesitate to contact us!
About WP Tavern
WP Tavern covers all of WordPress and its related topics. Their podcast updates every Wednesday afternoon at 3PM EST.