WordCamp Kyoto
WordCamp Kyoto 2017 ended this past weekend and we were sad to see it go. It was such a well planned and designed event, packed with seasoned speakers, attendees, contributors, and sponsors.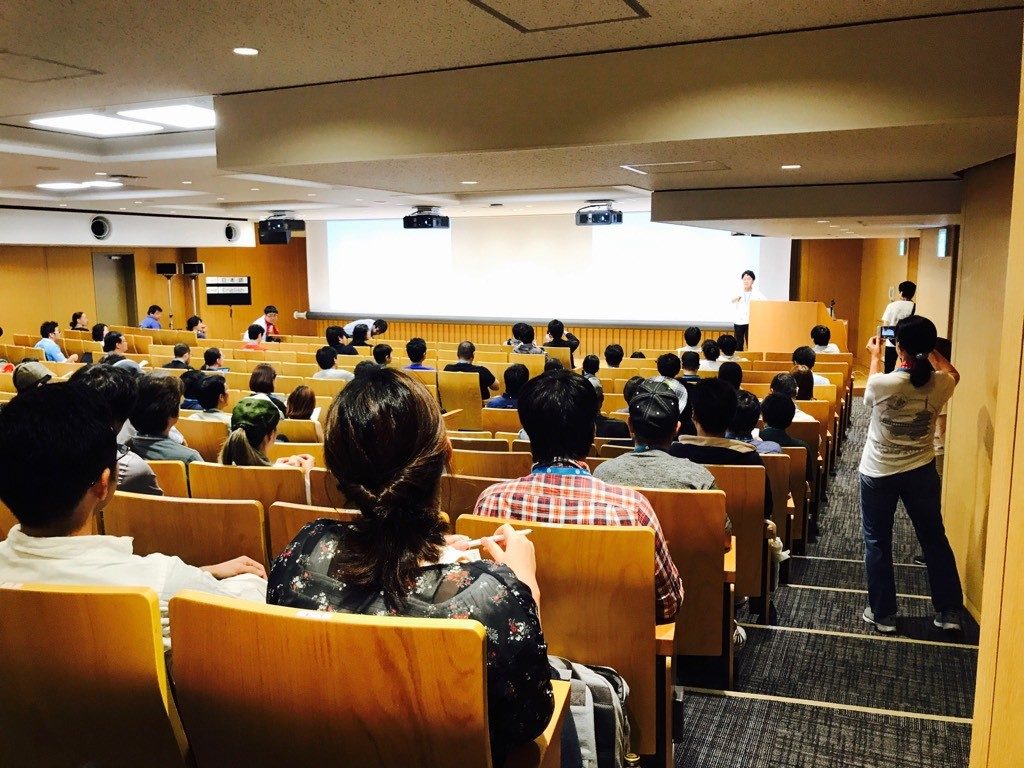 If you missed the event but plan on visiting Kyoto in the future, be sure to check our Kyoto guide. Something we put together for before and after time at the event but this list is great for any time of the year. One of our developers, Hidetaka Okamoto helped organize the event and curate this Kyoto list!
Our Insiders Guide to the city of Kyoto
The theme this year was: Connect to ____.
Presentations weren't just developer focused, they were also centered around solutions asking questions such as: How can we do more with WordPress? Can WordPress scale enterprise? How do you scale WordPress on AWS?
Shifter: Gold Sponsor
As a Gold Sponsor, we were thrilled to participate and also our CEO, Hiromichi Koga, had the opportunity to present. His session was on the topic of combining APIs and Microservices to do more with WordPress. Including some of which make Shifter possible including; AWS Lambda, the WP-API, WordPress on Docker, FaaS and more.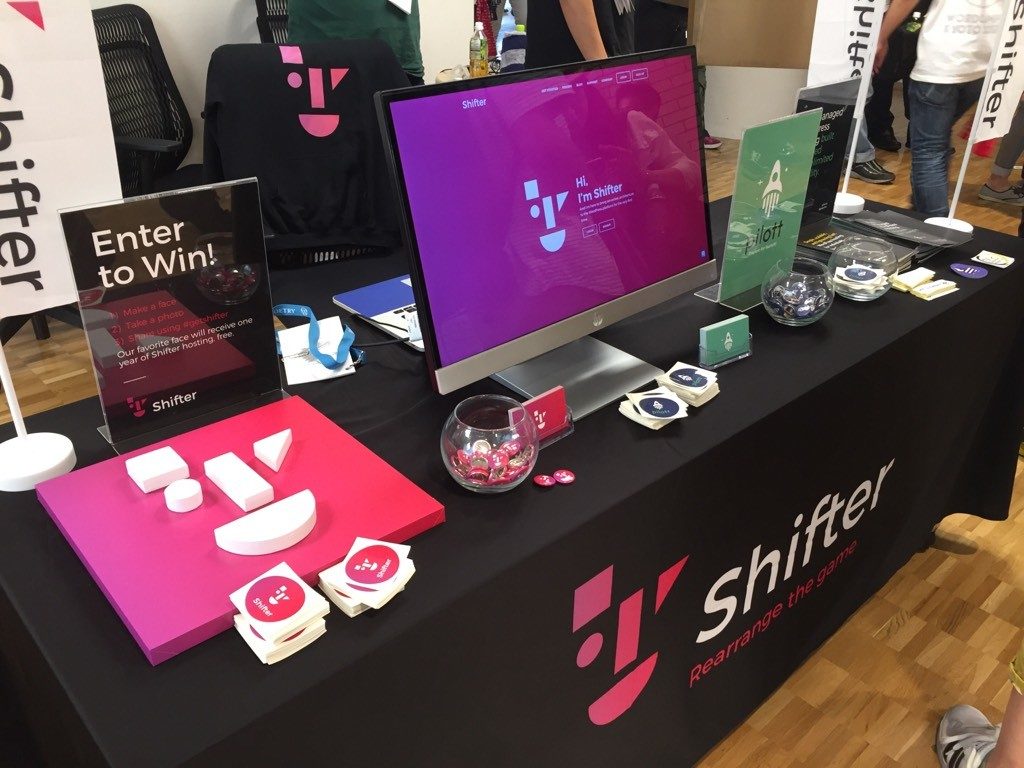 At the booth, our team was there to answer questions about Serverless hosting, static WordPress, and of course giveaway fun swag!
One of our goals at events like this is to help educate WordPress users about how Shifter works, the benefits and limitations of Static Site Generators, and migrating to the service. We've developed a few guides and blog posts about migrating to Shifter, but we are also always available to answer questions directly.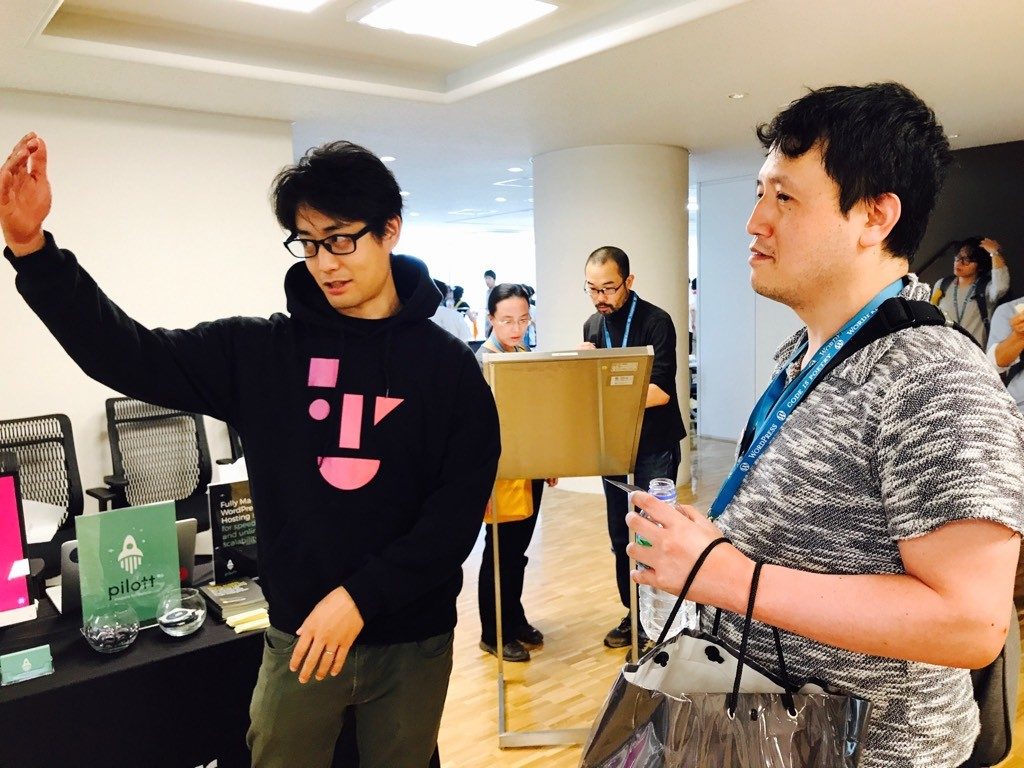 Overall, there's no doubt WordCamp Kyoto was a major success. It included some of the best swag we've ever seen and sessions from speakers with deep knowledge and experience with WordPress. Until next year!
Have a favorite memory or moment at #wckyoto2017? Share it with us!
Learn about #Serverless WordPress at #wckyoto2017. #getshifter ⚡️ https://t.co/KD00yPdlF5 pic.twitter.com/L8AB9tAA7V

— Shifter @ #WCBKK (@GetShifter) June 24, 2017
WordCamp Kyoto is in full swing! #wckyoto2017 #getshifter pic.twitter.com/L1AFTJgS1O

— Shifter @ #WCBKK (@GetShifter) June 24, 2017
Serverless WordPress? Yes! Ask us how at the Shifter sponsor booth. #wckyoto2017 #getshifter https://t.co/KD00yPdlF5 pic.twitter.com/EfNAVwQmKI

— Shifter @ #WCBKK (@GetShifter) June 24, 2017
Shifter developers are here today! Ask @motchi0214 about WordPress Serverless. #getshifter #wckyoto2017 https://t.co/KD00yPdlF5 pic.twitter.com/YEFVMZhytg

— Shifter @ #WCBKK (@GetShifter) June 24, 2017
#謝罪 #wckyoto #wckyoto2017 pic.twitter.com/N5eMkiQjI8

— Susumu Seino (@musus1127) June 24, 2017
Day 2: Shifter is back at #wckyoto2017 for Contributor Day! #wordpress #wordcamp pic.twitter.com/KmocbsNvUh

— Shifter @ #WCBKK (@GetShifter) June 25, 2017
WordCamp Kyoto 2017 に協賛してくださいましたスポンサー各社様ありがとうございました! (Photo by @Next_Season )#wckyoto2017 #wordcamphttps://t.co/gpqq62kSFF pic.twitter.com/o4N0KGU2Vu

— WordCamp Kyoto 2017 (@wckyoto2017) June 27, 2017