We are excited to announce that the Shifter Dashboard has a whole new look!
Over the past few weeks, our team worked round-the-clock to refresh the Shifter Dashboard UI for the upcoming WordCamp Europe 2018 conference where we are also sponsoring and hosting a workshop.
Today, with just one week away, the redesigned dashboard is out in the wild. Let's see what's new.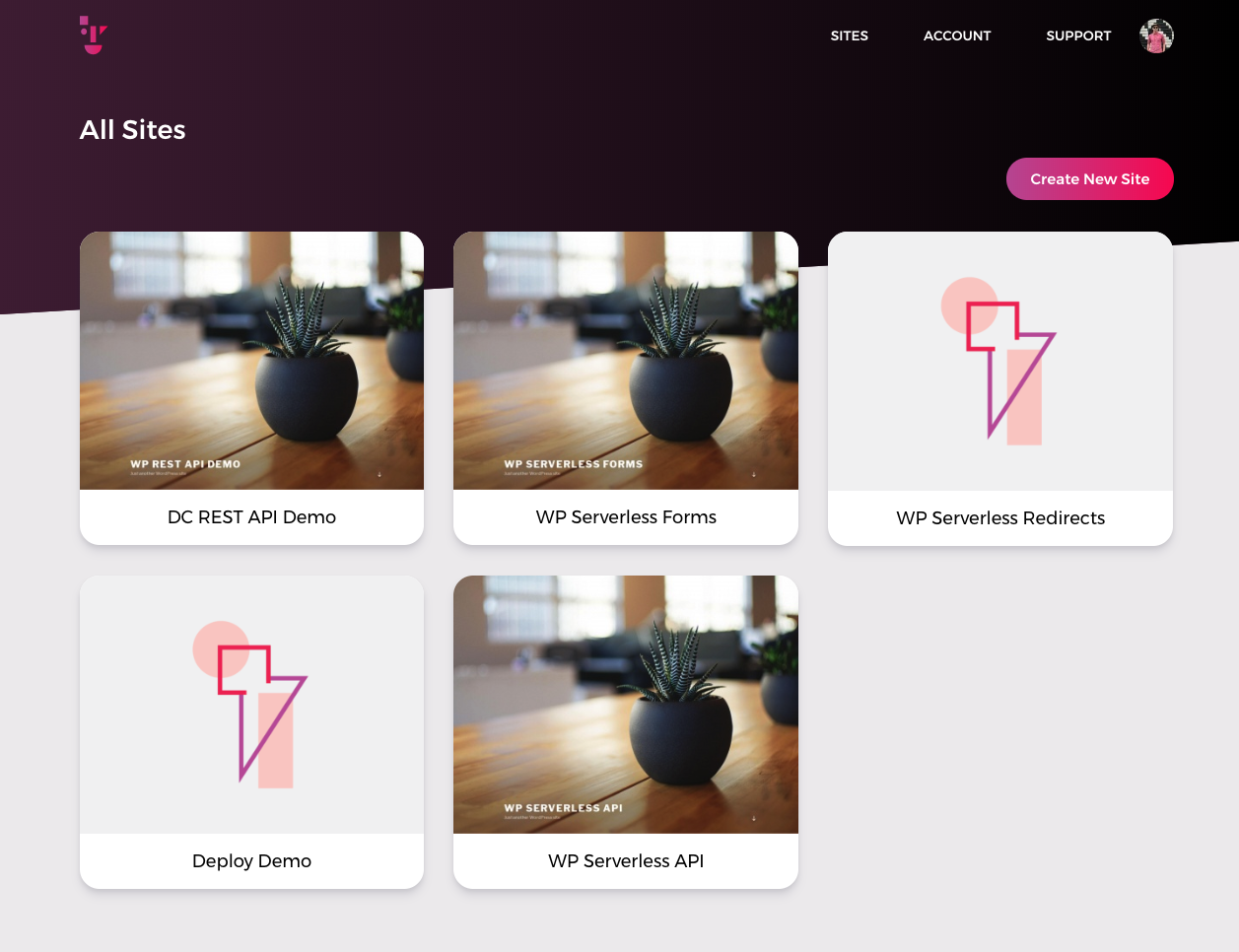 Shifter Pattern Library
Behind the scenes, most product sites and applications are developed separately. That's how we launched back in late 2016 and since then have decided to bring those two pieces closer together.
The Shifter Dashboard and our product site, getshifter.io, now share the same pattern library. We wanted to create a seamless visual style between our product site and dashboard so as we develop new features we can deploy those updates across both.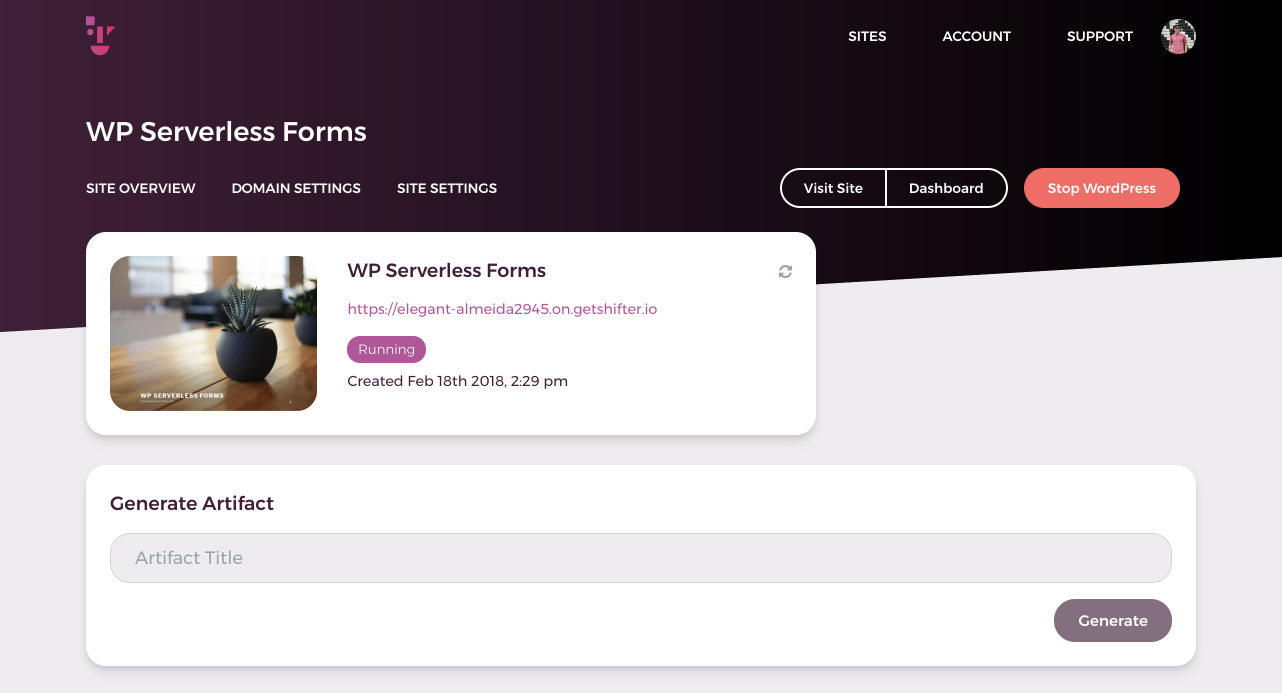 Updated User Interface
Shifter is a WordPress hosting platform that works very differently from traditional hosting products. Since we launched we've gathered plenty of feedback from users and noted the most common questions users had while working with Shifter and the updated user interface directly reflects that feedback!
The visual design of a product is every part as important as what the product does itself and design can extend to how a customer may use this product too. We're hoping this update makes Shifter much more intuitive for new users.
Straightforward Custom Domains
The method for validating custom domains on Shifter is now DNS. This replaces the email validation options for instances when receiving an email from your registrar isn't an option or would be difficult.
After adding a custom domain to the Shifter Dashboard you'll be provided with a set of DNS records. Just add those to your DNS to enable your domain.
Integrated Messages
One of the features we wanted to introduce during this redesign was giving users more insight into the status of their sites. Action buttons such as generating a new static site now offer progress messages in the button. This allows users to control the WordPress site and get a glimpse into what's happening all in one place.
What's next?
This is just the beginning! This redesign sets the stage for more updates to come such as automated deploys, improvements to our open source plugins like WP Serverless Forms, and opening up the Shifter API for developers to build their own integrations.
Let us know what you think and we hope you enjoy this update as much as we do!
Get a first-hand look at the latest Dashboard updates with a free trial today. If you're attending WordCamp Europe swing by the Shifter booth for special giveaways and a chance to win a free hosting account too!