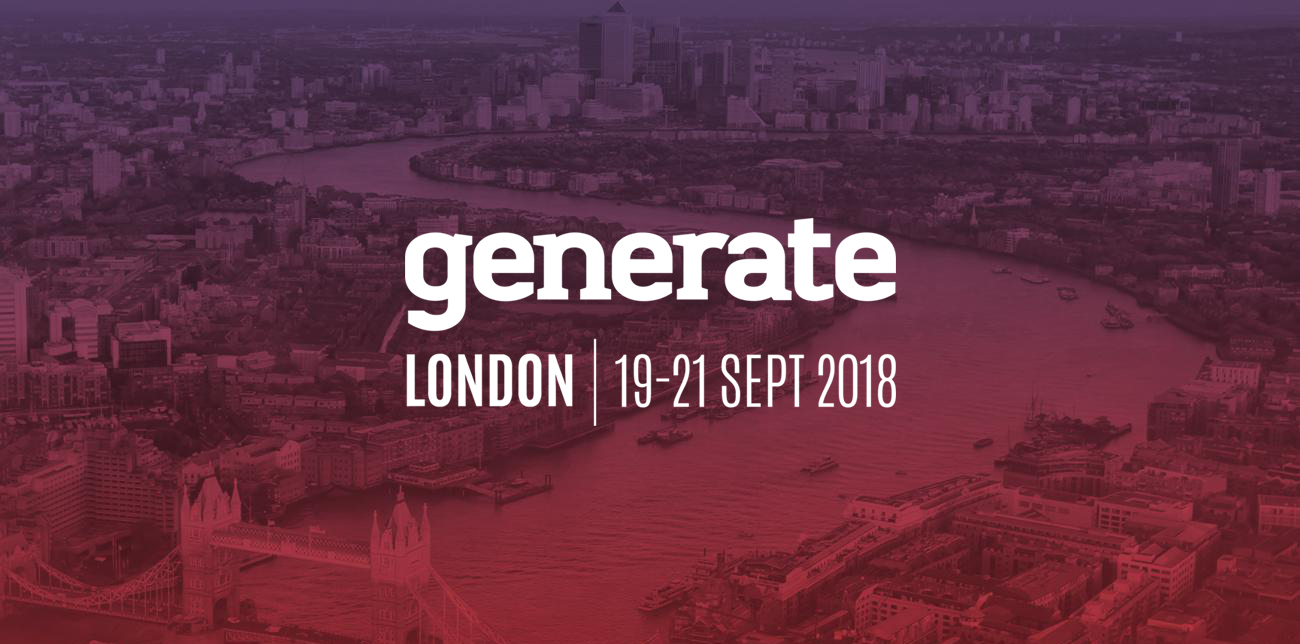 Coming this September, the Shifter team is heading to London for Generate Conference 2018!
Generate is a three-day event packed with sessions and practical take-aways for designers and web developers. Topics include everything from best practices on the modern web, UX visual design, and more.
At Shifter, the work we do has a lot of overlap with the topics presented at Generate. Whether it's designing better systems for teams to thrive or building performance driven sites.
If you're like us and believe the work is never done then attending events like this can help us grow and get better at what we do. We're excited to be apart of this event and feel we have a lot to share with it's community.
We've also taken up the opportunity to present at Generate Conf! Stay tuned for more updates on our session topic and time. If you are planning to attend the conference let us know!