What's new for this years AWS re:Invent? Everything! There's no shortage of good news coming form one of the worlds largest tech conferences this year.
Whether you're an armchair attendee or on-location walking sessions until your soles wear thin, here are a few things to look forward to.
1. Largest re:Invent Ever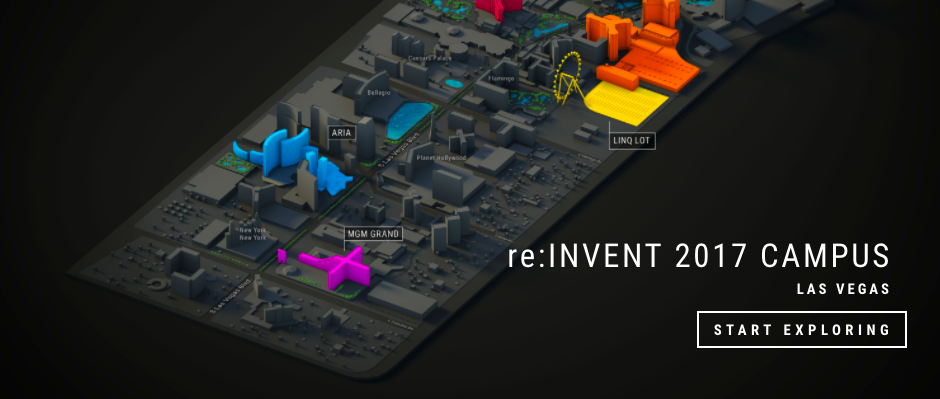 If you had the opportunity to attend re:Invent last year you know first-hand the number of sessions available is overwhelming. Now, multiply that by 10. Seriously!
There are over 1,000 sessions expected for this year's event AWS has added additional venues and expanded the campus. Take a look at their interactive campus map to view where events are taking place and plan your journey ahead.
This expansion also includes more sponsors and a bigger Expo hall. It'll be a great place to learn about new products and companies, connect with the ones you already know, or simply relax and get some new SWAG.
We believe that this years booming AWS re:Invent is a reflection of a healthy, growing market of tech professionals and companies solving real problems we face with today's IT challenges.
2. Serverless has arrived
Way back in 2014 AWS launched the preview release of Lambda. While it may feel like a lifetime ago companies and start-ups adopted this idea with everything from changing the way build infrastructure to building entirely new frameworks to manage those services.
AWS Lambda is a FaaS (Function as a service) platform that allows developers to runs their application without maintaining the resources or hardware. You could say Serverless is a force more multiple for some technical challenges. Where traditional methods of scaling and security fail, Serverless brings a completely new approach.
Companies like Coca-Cola presented at re:Invent discussing Serverless and the effects it's had. While a company that size could save millions by building a more agile application with Serverless it's really a benefit for companies of any size.
It may be old news by now but the Serverless Framework is officially out of beta. With that and their reception of a significant amount of funding, expect to see more coming from Serverless community in the Expo hall this year.
3. Shifter is sponsoring!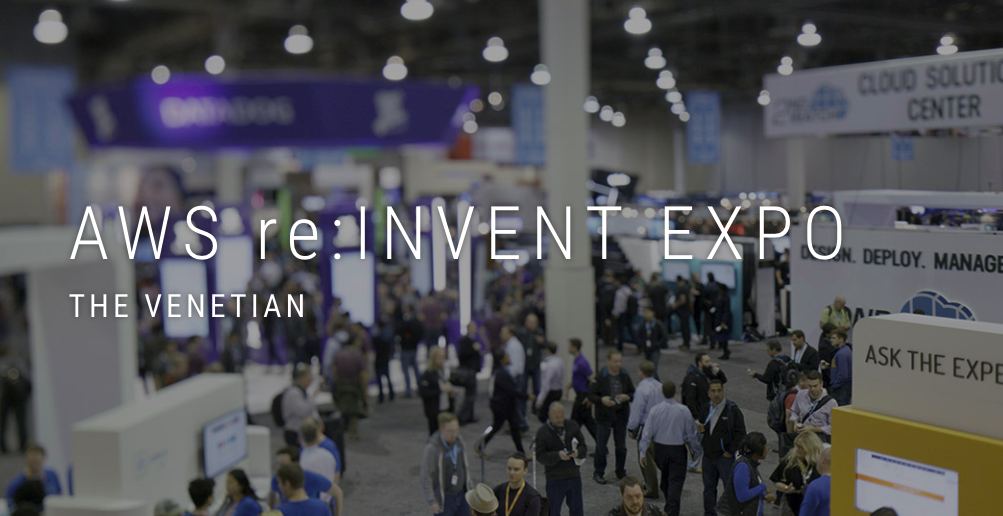 Of course number 3 is our favorite because we'll be there!
Visit the Shifter booth in the Expo hall and learn about Serverless WordPress. Our team of developers will be there to discuss how we took the CMS we've used for the past 10 years Serverless.
Our experience with AWS started with AMIMOTO. DigitalCube, the creators of AMIMOTO and Shifter are a team of AWS engineers and WordPress developers combing their experience and expertise to build WordPress SaaS products on Amazon Web Services.
Shifter is the Serverless solution for WordPress that combines microservices, a Static Site Generator, and container technology like Docker. Docker for WordPress provides an on demand environment and is a crucial part of how Shifter works.
DigitalCube is an AWS Advanced Technology Partner offering a variety of ready-to-run WordPress AMIs in the AWS Marketplace. For anything from Auto Scaling solutions powered by CloudFormation for WordPress to single instance products check out AMIMOTO, available now.
This is our first time sponsoring AWS re:Invent and we are psyched. Our work and products are built entirely on and around AWS. We are always looking for new ways to integrate new features and this puts us front and center to connect with our customers, developers and partners.
4. More Certifications, Workshops and Bootcamps!
These workshops range in technical skill level from introductory, intermediate and advanced so there is sure to be something for everyone.
These are also a place where you can learn about becoming an AWS partner, prepare for an AWS Certification Example or test your skills and level up. If you are headed to re:Invent and want to schedule an exam do it early! Registration is open now and they do sell out.
5. It's likely to be another sold-out event
This will likely sell out so get your ticket if you have not done so already. 40,000 expected attendees may sound like a long-shot but it's really not. It's one of the worlds largest and best technology conferences connecting everyone from IT to makers, government, and education to name a few.
6. Big announcements expected from AWS
We know, the title says 5 things but we are really excited about re:Invent.
Last year AWS had no shortage of surprises including Snowmobile, over 40+ new services, products, and features announced. That is quite a lot and they are just getting started.
With the expanded conference what will top last years announcements?
Amazon and AWS had their biggest year ever and as they say, rising tides lift all ships.