We'd like to thank Mozilla Community Spaces and Mr. Bob Reyes for hosting the first AMIMOTO hands-on and meetup in the Philippines last 16 December 2015!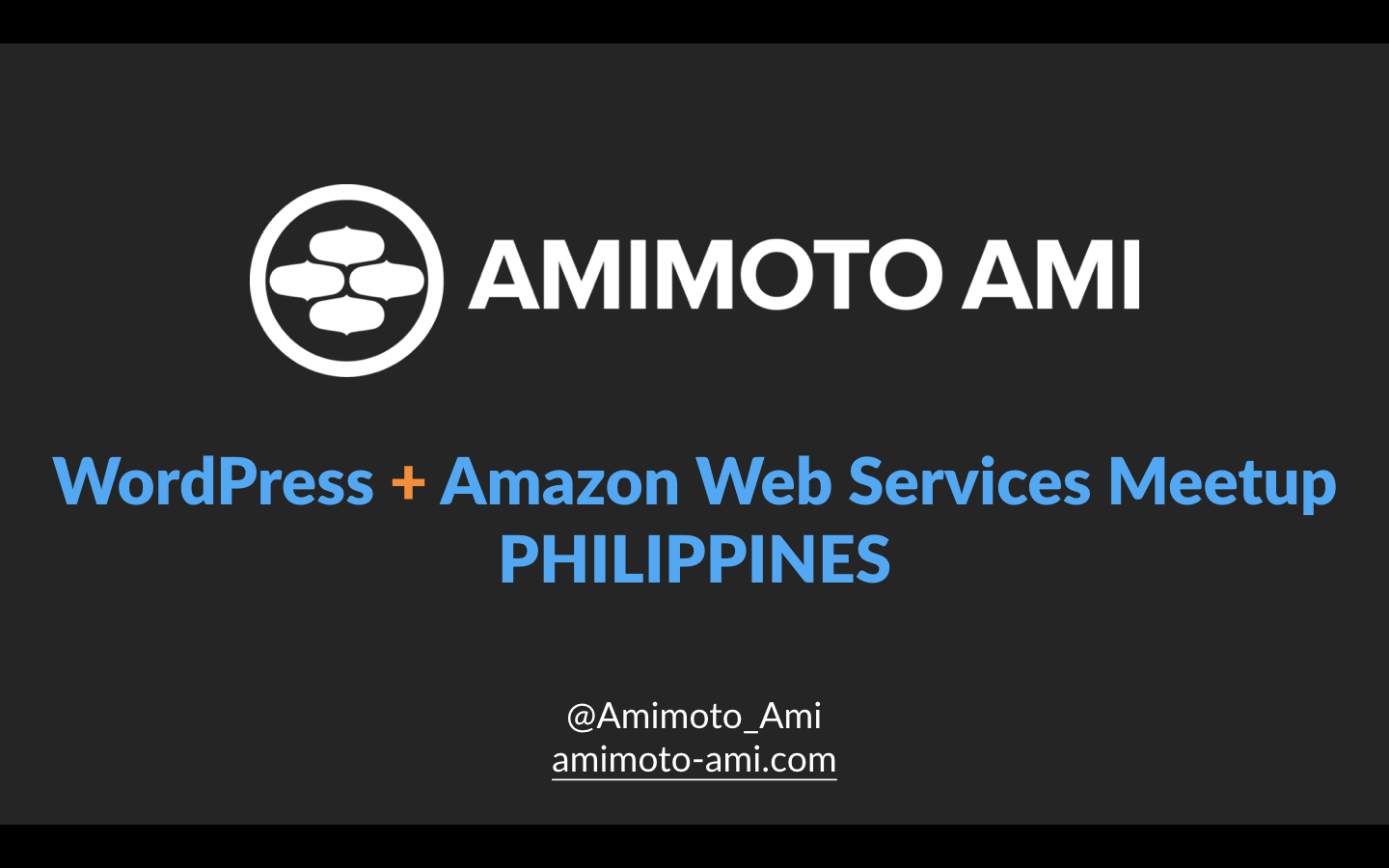 Mozilla Community Space is located in Makati City and is being ran by community volunteers.
In the meetup, we were able to connect with the local tech community, where some of the attendees are organizers and members of AWS UG Philippines and other tech-related groups.
Introduction & Our Story
Our team member Kel Santiago, did the introduction part of the presentation comprising of DigitalCube, our team, our history, our main activities, what we do for fun and our WordPress and Amazon Web Services story.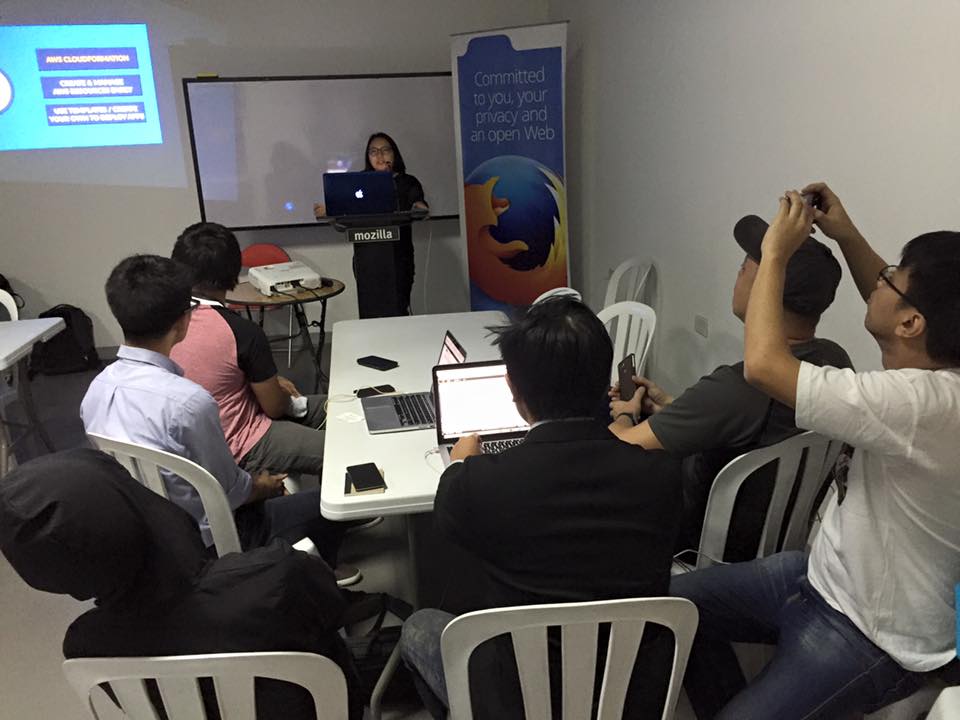 DigitalCube is AWS Advanced Consulting Partner. The company started in 2006 and we're now composed of 15 members who are engineers and developers.
Though we have different jobs and tasks, we are all WordPress contributors who are active in WordPress and AWS communities.
Our main activities:
AMIMOTO WordPress Hosting
WordPress Enterprise Support
Web Consulting
Amazon Web Services
We do things for fun like creating WordPress plugins and connecting with the local community in Japan and globally:
WordPress & AWS
WordPress started as just a blogging system, but has evolved to be used as full content management system and so much more through the thousands of plugins and widgets and themes, WordPress is limited only by your imagination.
AWS on the other hand, is one of the biggest enterprises in the tech industry that's also the pioneer in lots of innovative products and services.
AMIMOTO: What's Under the Hood
AMIMOTO is WordPress Cloud Hosting on Amazon Web Services.
Who's using AMIMOTO?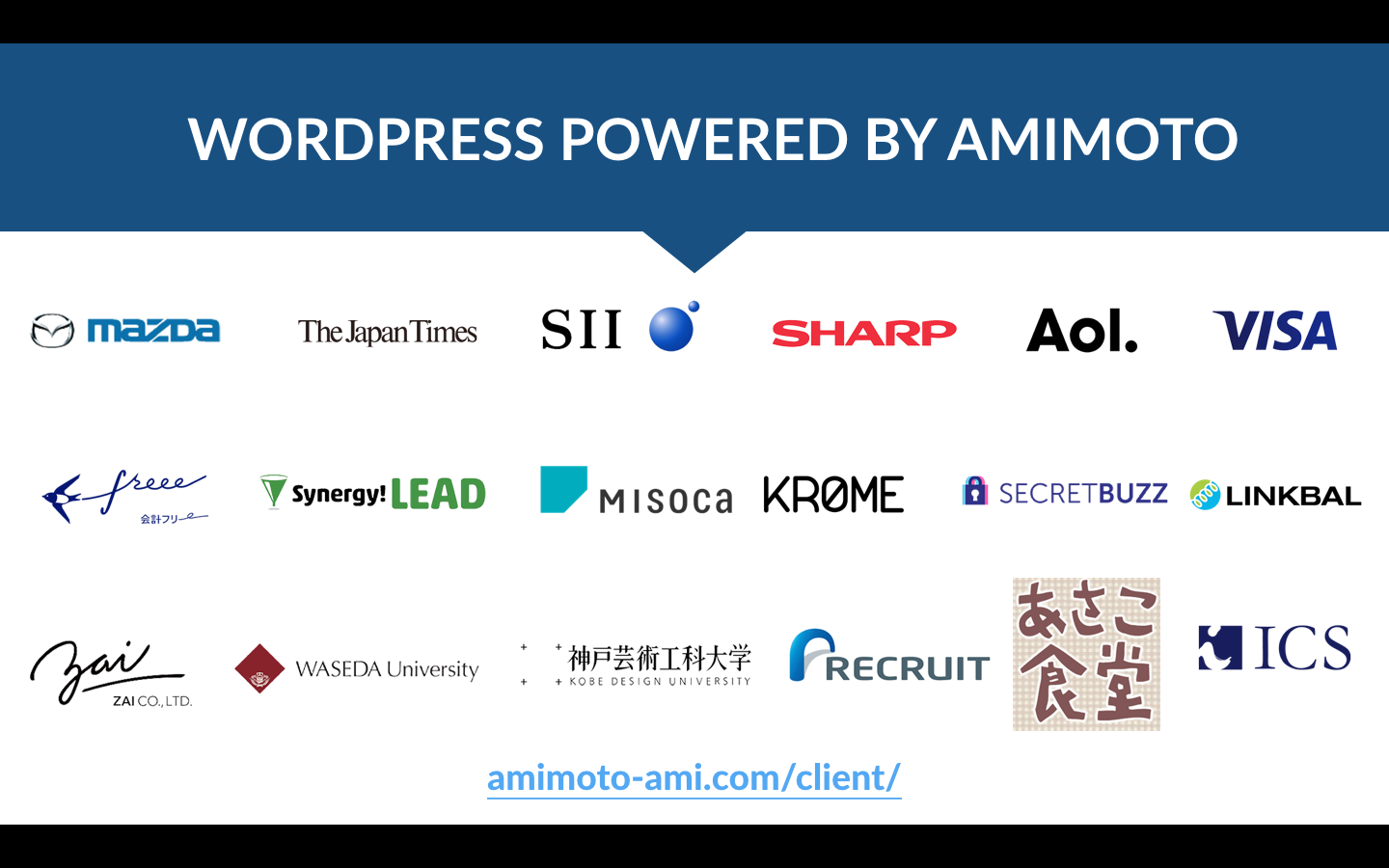 Second Half: AMIMOTO Hands-on
For the second half of the presentation, Matt Pilarski handled the hands-on section, including launching instances, scaling up and down, assigning elastic IPs, SFTP connection, Route 53.
Kel wrapped up the presentation by doing a quick introduction on JIN-KEI AWS Cloud Formation and the recap of what were discussed.
Presentation