Alexa AMIMOTO Ninja is joining WordCamp Europe 2016!
One of the biggest WordCamps with over 2,000 attendees, this year's AMIMOTO Sponsor booth in Vienna would like visitors to experience high quality apps for voice recognition technology, Amazon Web Services and WP REST API!
What is Alexa?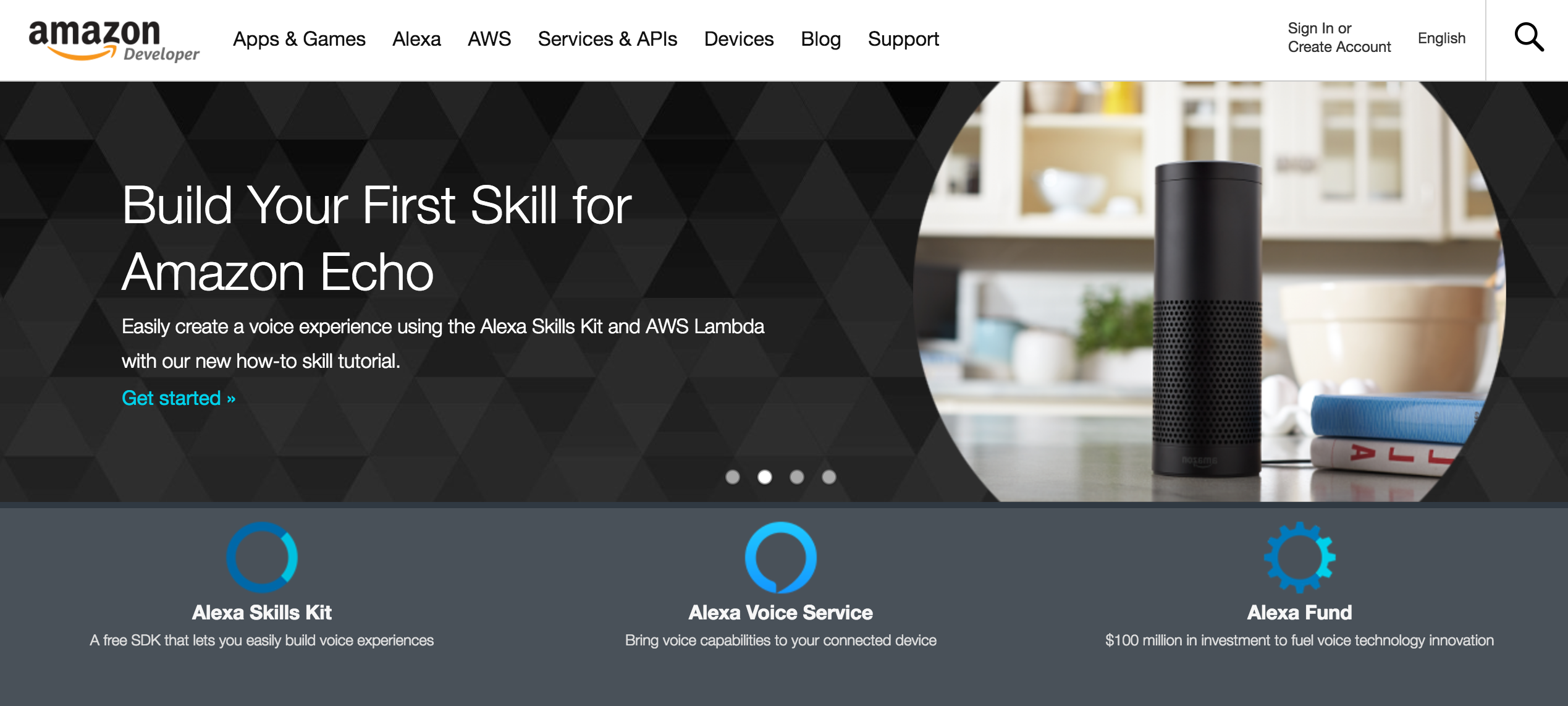 Alexa is voice recognition service provided by Amazon.
With dedicated SDK and API established, it can be easily integrated with AWS resources.
By using Alexa Skill Kit, AWS Lambda and WP REST API, it displays in this page the opinions that Alexa speaks in AMIMOTO sponsor booth.
What is Alexa AMIMOTO Ninja?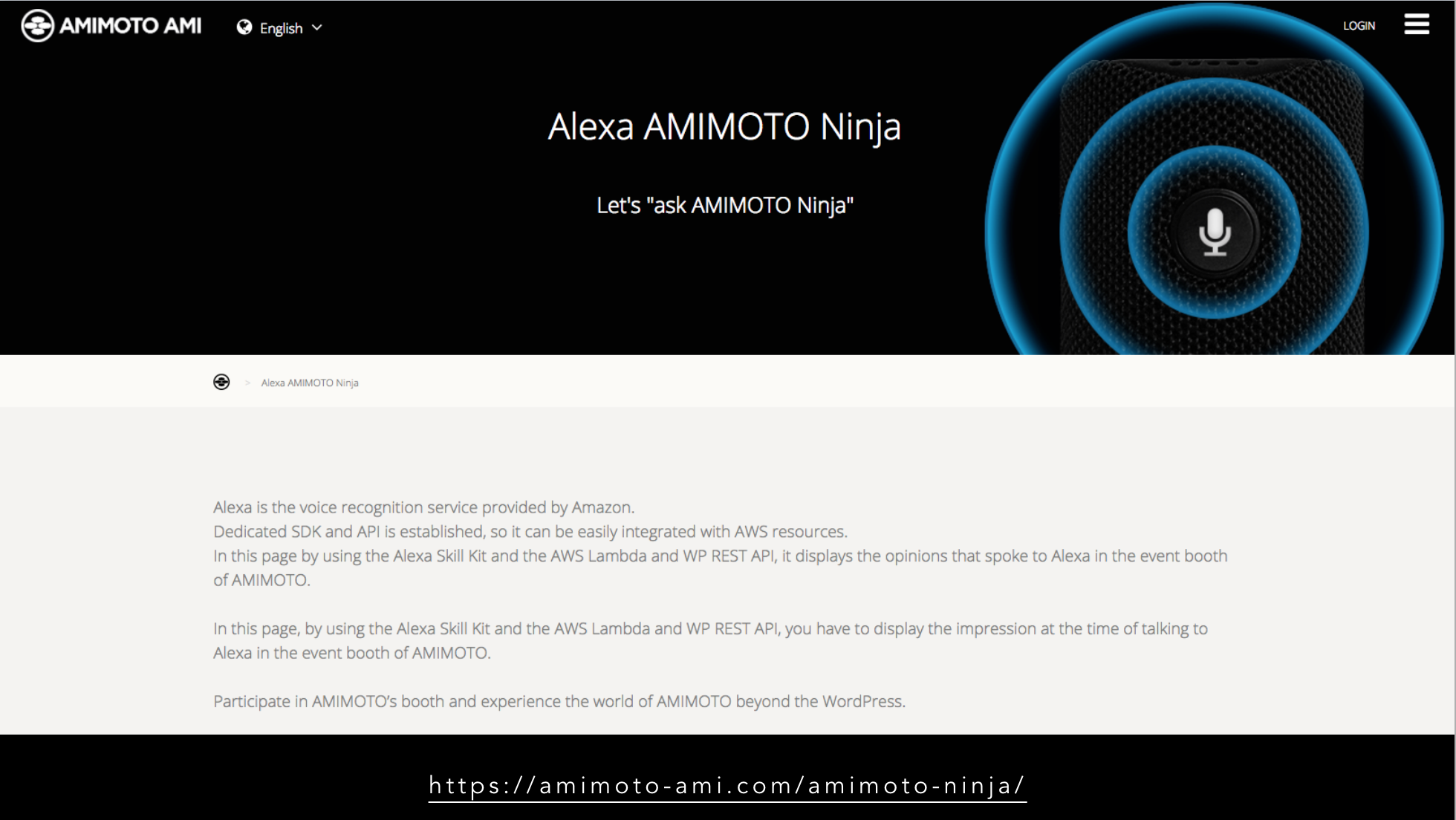 AMIMOTO Ninja is the Alexa Skill (Alexa app) built with "Alexa Skill Kit". You'll receive answers to your questions when you ask AMIMOTO Ninja about WordPress, Amazon Web Services or AMIMOTO.
Your feedback on your experience with the app and the AMIMOTO booth will be posted to Alexa AMIMOTO Ninja page and Twitter account.
AMIMOTO Ninja is OSS
The source code is available on GitHub.
It's MIT licensed, so feel free to use it and create your own Alexa Skill based on it!
amimoto-ami/amimoto-amazon-alexa
See you at WordCamp EU 2016!
We're wrapping up our preparations for WordCamp Europe 2016 which will be in just a few weeks. Our team, booth and Alexa AMIMOTO Ninja is ready to see you there!