June 3rd is the big day! It's AWS Summit Tokyo DevCon day "WordPress on AWS Hands-on for Beginners"! 
In preparation for this event, we've launched AMIMOTO Gateway Banner at AWS Marketplace to welcome new users. 

We are also very excited that they support the campaign: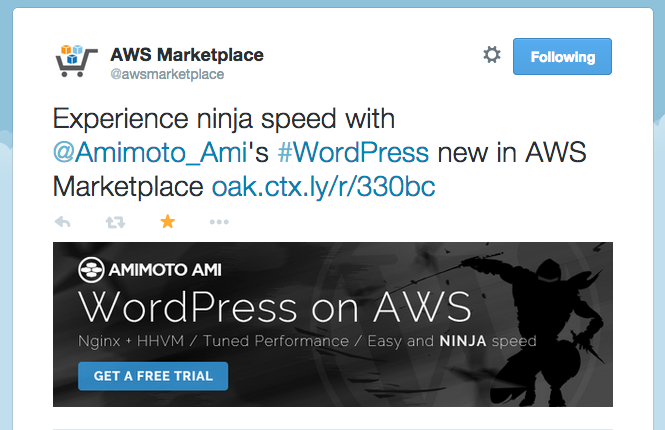 Don't be shy and say hi to us at the AWS Marketplace!