Dutch company CROWDYHOUSE is changing the way designers connect with patrons by tipping an outdated royalties model back in favor to its creators. Mark Studholme, one of the companies founders has said the old royalties model is "an awful deal for the designers". This desire for change was the foundation for CROWDYHOUSE and as their tagline states, Home to Europe's Most Exciting Designers, it feels more like a community.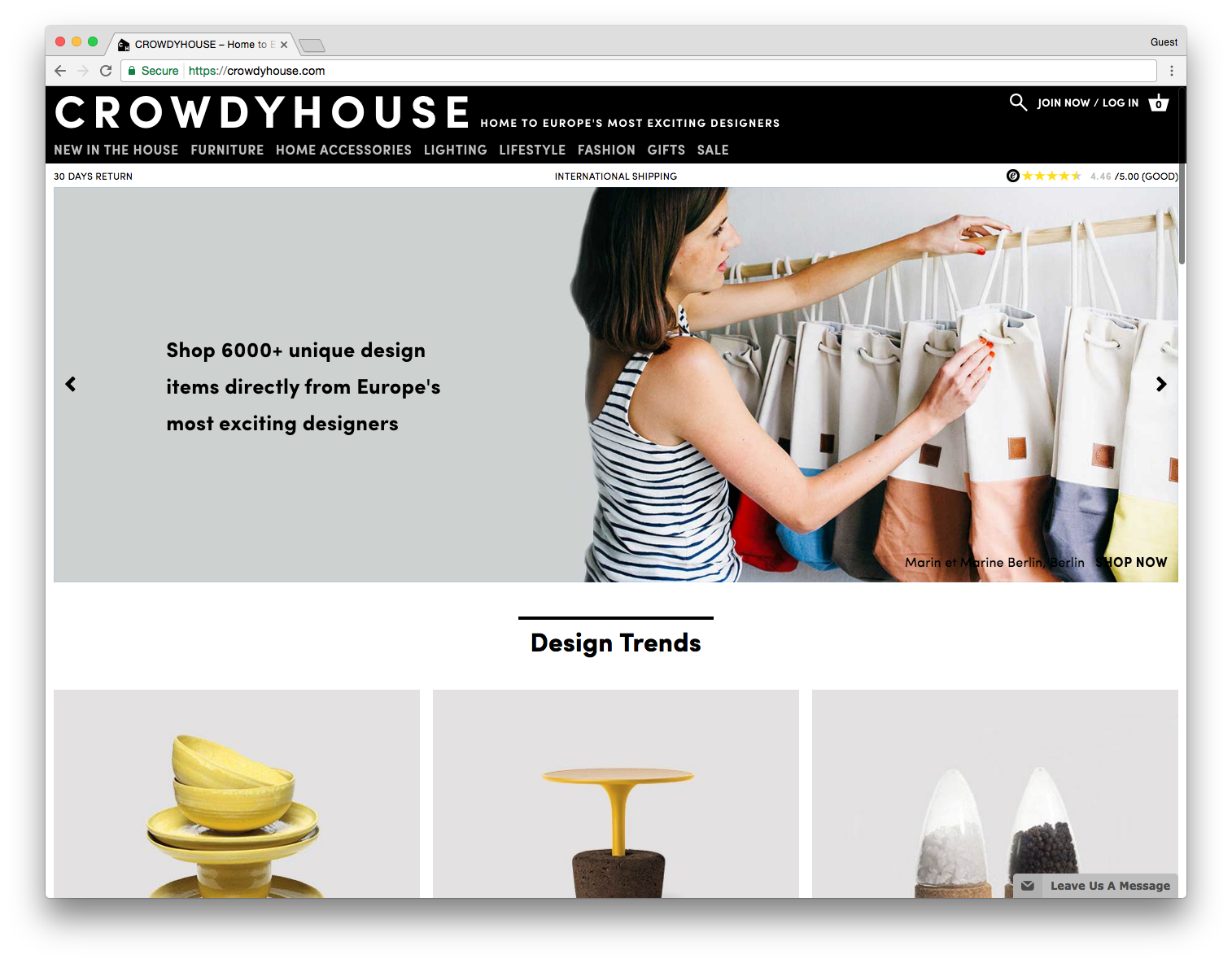 Browsing their site you'll find beautifully designed products, some available nowhere else. This unique approach to online retail which supports the design community is resoundingly similar to what we've experienced with WordPress. Open Source improves dialog between developers, users, and vendors by rallying around a common goal. For CROWDYHOUSE that appears to be; make it easier for designers to produce, sell their goods, and connect with customers. WordPress does this by making it extendable and open for anyone to use. It's become a high-quality CMS with a large library of professional grade plugins, it can scale, and its developer community is growing. All told, this is probably why CROWDYHOUSE chose WooCommerce as it's online eCommerce platform.
When CROWDYHOUSE decided they needed a performance upgrade they migrated to WooCommerce powered by AMIMOTO and we were thrilled to help them get started. This AMI was developed specifically for online businesses running WooCommerce. It allows developers to focus on their site and not the config because that's what really matters. WooCommerce can be demanding if you are an online shop with hundreds of products, thousands of variations, multiple languages, the list goes on. WooCommerce powered by AMIMOTO runs on Amazon Web Services (AWS) and comes as a self-hosted or fully-managed solution by the engineers who developed it.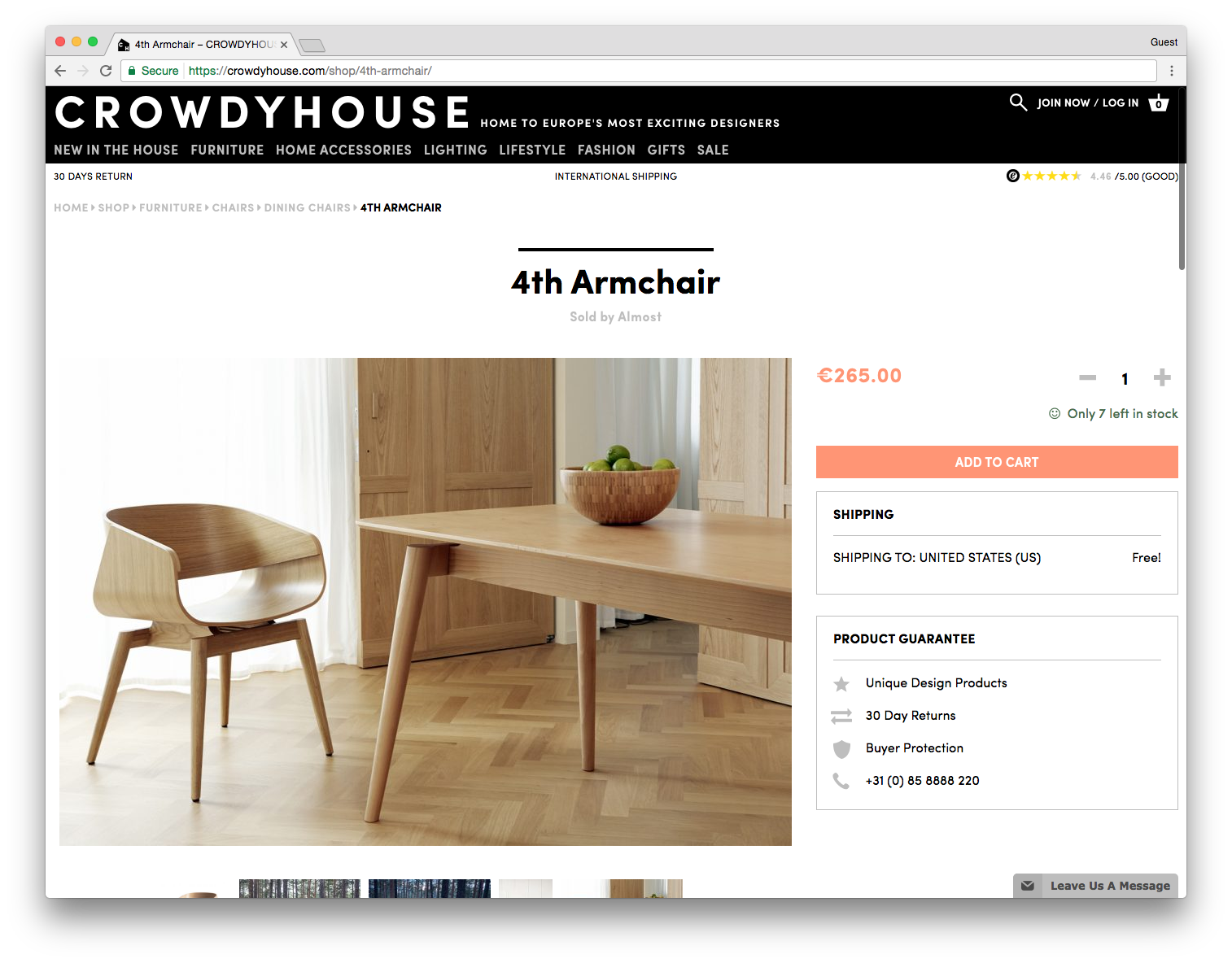 Since their migration, the Time to First Byte for CROWDYHOUSE dropped from 14 seconds to 4. With no additional changes to their codebase or configuration that's about a 70% increase in performance just by migrating to AMIMOTO.
"We chose AMIMOTO because they were the only company that could provide a comprehensive full CloudFormation package for AWS for WordPress and Woocommerce. Their setup is highly specified and came with a good reputation. The whole setup was very easy to install and get going. Our benchmarks saw the Time to First Bye drop from around 19 seconds to 4 seconds by moving from WP Engine to AMIMOTO and AWS. The support also helped us set up the security and firewall for our CloudFormation."

— Mark Studholme, Co-founder of CROWDYHOUSE
For online retail performance is key. Customers expect your site to run fast and stable. Falling short on that promise creates friction and with every second they wait, a sharp decline in potential revenue. Amazon.com has stated that if their site slowed down by just one second, they stand to lose an estimated $1.6 billion in sales. Now, there aren't many of use who can compete at that scale but we do believe every bit counts.
Speed is just one component to a good customer experience and building your Brand. AMIMOTO is here to help support that and help companies get back to doing what they love. Whether that's selling designer home goods or smart salt shakers.