Overview
WooCommerce Enterprise Hosting plan includes complete WooCommerce functionalities.
In this hosting plan, added are extended features such as product recommended items function, precise search engine, premium features, monitoring and marketing support – all essential for running high performance eCommerce sites.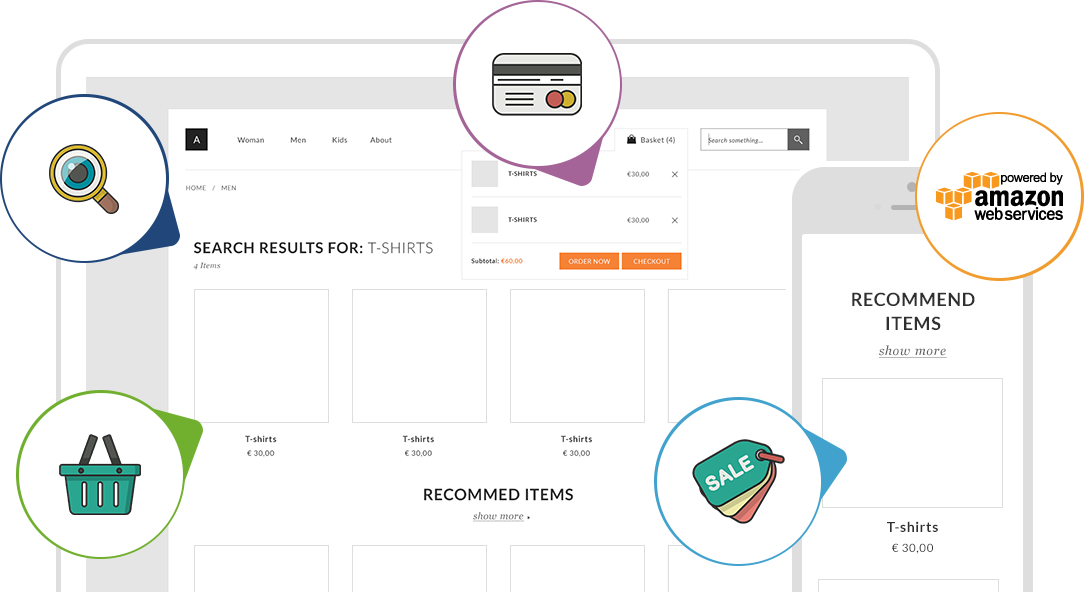 The WooCommerce Enterprise plan allows you to centralize and simplify your eCommerce site operations and management, so you can focus more on your projects while we handle the rest.
It's available to launch in a few clicks via eCommerce mobile app.
We also offer premium support and features for all your marketing needs, eCommerce support and operations.
Previous Challenges
It's difficult to concentrate on the business when most of your time and resources are spent on operating and maintaining WooCommerce site infrastructure.
WooCommerce Enterprise Hosting Solutions
This all-in-one eCommerce stack allows you to easily launch your sites with recommendation feature, related item searches and other necessary functions, that saves time, resources and operational costs.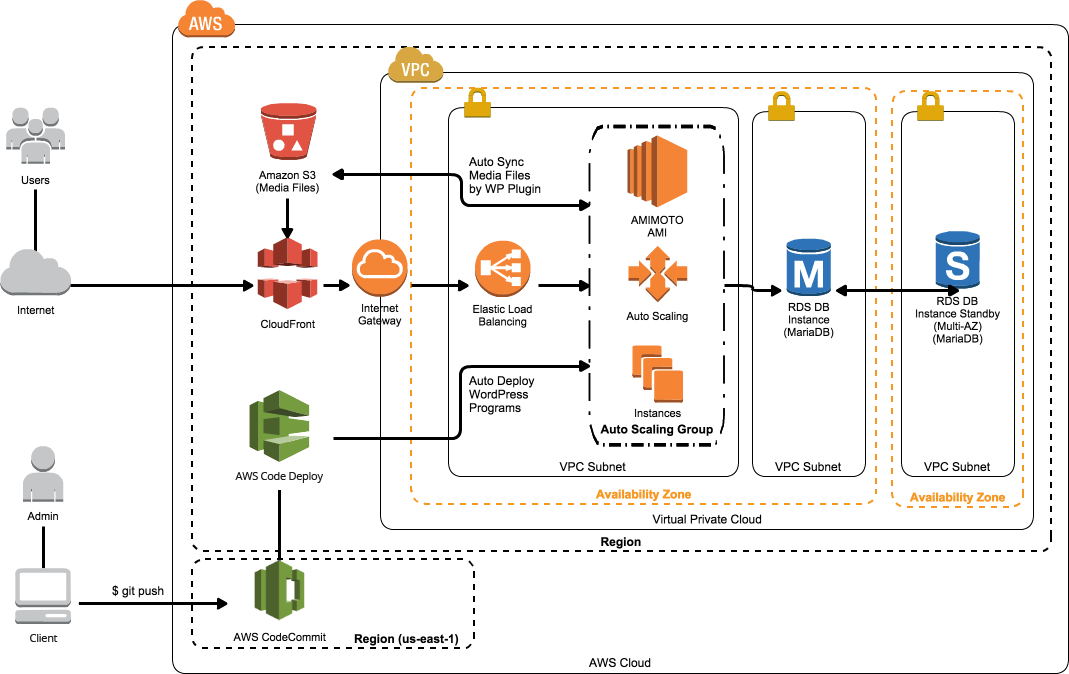 Developers' Comments
Essential eCommerce site functions such as search, product recommendations, payment settlement and other features takes a lot of time and money to create.
In AMIMOTO x WooCommerce, these features are provided packed into one. Time, cost and development efforts are significantly reduced.
Getting Started with WooCommerce Enterprise Hosting:
Apply using the form found at the bottom of the page.
Settle initial cost.
Code Review is immediately performed once initial payment has been confirmed. (Depending on the code review results, we will determine whether there are other issues that needs fixing or none).
Account setting is conducted.
For Basic Plan, please create IAM roles for us to access each service that uses WordPress and payment information.
For Agency Plan, we will perform migration and set up to AWS environment.
Start of WooCommerce Enterprise operation.
Users' Voice
It was difficult for small-scale businesses to create and start using scalable and speedy eCommerce site environment since it takes a great deal of time and cost.
With AMIMOTO x WooCommerce, we can easily start our eCommerce site in with complete features ready for immediate use.
Fees are charged depending on the size. In addition, the risk is very low for sites to experience issues.
WooCommerce Enterprise Hosting Powered by AMIMOTO provides a complete set of features for your eCommerce sites and is now available.
For more details visit: WooCommerce Enterprise Hosting.