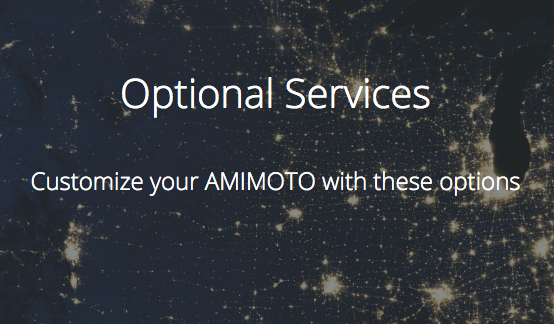 These Optional Services are tailored for Self & Managed Hosting Clients:
Optional Service
Managed Hosting
Self-Hosting
Enterprise Support
You & your enterprise are in good hands with support from our engineers who are AWS certified, with years of experience in WordPress.
CDN
Just the right tool you'll need for boosting speed.
–
Performance Monitoring
NewRelic is a reliable monitoring service that keeps an eye on all things important keeping you secure at all times.
–
Cloud-Based Security Service
Your one-stop cloud security package.
SSL Digital Certificate
Easy enrolment and low cost certificate that keeps you and your customers secure with strong encryption.
EBS Storage
When you need more, we provide an add-on for all your storage needs.
–
Media Storage Service
High resolution images and videos eats a lot of storage and resources. Add extra storage for your media files with S3 for unlimited storage.
–
MiddleWare Support
–
We got you covered with OS & Middleware support
Mautic Support Service
We manage building servers & infrastructure so you can focus on your marketing campaigns and newsletters.
Elasticommerce Optional Services
Provides a robust search engine service and recommended products that extends WooCommerce functionalities!
CloudFormation – currently being prepared (Stay tuned!)
–
Easily & quickly build a robust WordPress environment with these optimized, ready-to-lanch AWS CloudFormation Templates
When you need more storage or need to customize your hosting plan for added functionality or security, we got you covered!
Simply visit the Optional Services page and choose from a range of add-ons you can use!
Each option has a corresponding page with an application form, fill it out, and we'll have it ready for you!